---
I'll Fly Away on Banjo
Written by Wayne Erbsen on November 11, 2022
By Wayne Erbsen
There are many ways to close out a bluegrass show, but I always favor ending an evening's entertainment with a rousing version of I'll Fly Away. This song is the perfect choice because everybody knows it and they love to sing along. Recently, I started digging into the origins of I'll Fly Away, and here's what I found.
I'll Fly Away was among the earliest compositions of Albert Edward Brumley, who was born in Indian Territory near Spiro, Oklahoma on October 29, 1905. Growing up in a family of sharecroppers, Brumley knew from an early age that he had bigger plans than chopping and picking cotton. With a natural bent toward music, in 1922 Brumley attended his first singing school when he was still a teenager. As it turned out, these classes were a watershed moment in his young life. As he later wrote, "in one lesson the teacher wrote out a scale on the blackboard and explained that all the songs that have been written and all the songs that will ever be written could be found on that little scale. That set me on fire! That's when I decided that if other people could do it [compose music], I could do it too."
Early on, Brumley realized that writing a good song was more than just having a catchy melody. He instinctively knew that the words and the music were a team that must work together. Even though cash was scarce in his family, he spent what little money he had saved and bought a number of paperback gospel songbooks. By comparing the words and melodies of the songs that people "sung the tar out of" with those songs that were rarely sung, Brumley gradually figured out what made a great song different from a poorly written one. Determined to be a gospel songwriter, at the age of 16 he penned his first complete song, I Can Hear Them Singing Over There.
One of Brumley's favorite gospel songwriters was E.M. Bartlett, who owned the Hartford Music Company and was director of the Hartford Musical Institute in nearby Hartford, Arkansas. Bartlett was already gaining fame for writing such songs as Everybody Will Be Happy Over There and I Heard My Mother Call My Name, as well as Take an Old Cold Tater and Wait, which was later made famous by Little Jimmy Dickens.
With the burning desire to to learn to compose gospel music, in 1926 Brumley walked the 30 miles from Spiro, Oklahoma to Hartford, Arkansas. There he met E.M. Bartlett, who soon asked Brumley if he had the $5 to enroll in the singing school. When Brumley told him he only had $2.50 in his pocket, Bartlett accepted him into the Institute and even invited Brumley to live with him and his wife at no cost.
For Brumley, this was a dream come true. Before long, he was not only studying music but was also working for Hartford Music making songbooks and eventually teaching in their traveling singing school. At one singing school Bartlett introduced Brumley by saying that "Albert was so skinny that he wore a double barrel shotgun for a pair of britches."
On one of his trips home, Brumley started to compose the song that he would eventually call I'll Fly Away. Here's how he explained it: "I thought of the theme and started working on it while I was picking cotton in 1928. I was out in the field by myself — or at least there wasn't anyone close to me — and I got to humming this old song, The Prisoner's Song. Where it says 'If I had the wings of an angel over these prison bars I would fly.' It suddenly dawned on me that I could use the world for a prison and heaven for freedom when we pass on. And I started working on that theory. You'll notice in one stanza of I'll Fly Away it says, 'when the shadows of this life have grown, I'll fly away, like a bird from prison bars has flown.' I paraphrased that from the Prisoner's Song. Actually, I was dreaming of flying away from that cotton field when I wrote I'll Fly Away." Even though Albert started writing the words to I'll Fly Away in 1928, he worked on it off and on for the next three or four years, searching for the right phrasing and the right melody. Eventually, Hartford Music Company published it in 1932.
I'll Fly Away not only became one of Brumley's most popular songs, but it remains the most popular song in all of Southern gospel music. It was first recorded 1940 by the Selah Jubilee Singers. In 1949, The Chuck Wagon Gang released I'll Fly Away on their Fort Worth, Texas, radio program. That recording went on to sell over 1 million copies.
The awards that I'll Fly Away has garnered are impressive indeed. In 1976 it was named "Most Recorded Gospel Song in History" by SESAC. In 1986, Brumley was inducted into the SESAC Hall of Fame. The International Bluegrass Music Association honored Brumley with their Distinguished Achievement Award, and he was inducted into the Ozark Hall of Fame. Albert E. Brumley was also honored by the International Bluegrass Music Association with their Distinguished Achievement Award (Charter Member).
In addition to I'll Fly Away, Brumley wrote scores of songs that have become standards in bluegrass gospel music. Some of these include Jesus, Hold My Hand (1933), I'd Rather Be An Old Time Christian (1934), I'll Meet You in the Morning (1936), There's a Little Pine Log Cabin (1937), Did You Ever Go Sailin'? (1938), Turn Your Radio On (1938), I Found a Hiding Place (1939), He Set Me Free (1939), Rank Strangers to Me (1942), If We Ever Meet Again (1945), I Just Steal Away and Pray (1946), I'm Bound For that City (1954) and Dreaming of a Little Cabin.
If heaven has a gospel choir, surely Albert E. Brumley will be there singing bass.
Below is a banjo tab of I'll Fly Away. Only the melody is indicated, so you'll need to add your own banjo rolls. If you need help with that, check out my book, Bluegrass Banjo for the Complete Ignoramus!
Albert E. Brumley, Jr. – I'll Fly Away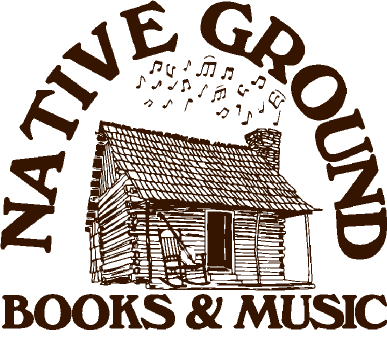 109 Bell Road, Asheville, NC 28805

Phone: (828) 299-7031
---
Reader's opinions
---